Spoken Word In The Community Hubs (S.W.I.T.C.H)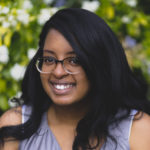 In collaboration with Battersea Arts Centre, poet Jemilea Wisdom-Baako of Writerz and Scribez and artist Kay Rufai, S.W.I.T.C.H. is a project aimed at reaching audiences that feel excluded from conventional arts organisations, exploring how to increase arts participation. It involves removing barriers by placing the art in community hubs such as barbershops, youth provisions, salons and restaurants – going to people rather than expecting them to come to us. HERON and the HYPE project are supporting the formative evaluation of S.W.I.T.C.H. to explore whether and why people experiencing community-based projects are more likely to engage with creative arts workshops or events in future.
Improve and increase the involvement and engagement of young people in art and culture
Develop community spaces as venues for showcasing art
Facilitate a dialogue around barriers to engagement
Pilot (proof of concept) for further funding to enable expansion of the S.W.I.T.C.H. programme
Following the S.W.I.T.C.H series of activities and events, members from the HERON research team carried out a focus group aimed to understand how artists involved in S.W.I.T.C.H perceived the project. This explored their experiences of, and thoughts about performing in non-conventional spaces, their ideas about existing barriers to engaging with art and how they thought the S.W..I.T.C.H project overcomes these barriers. You can read the full report here.
Writez and Scribez Remote Workshops
Writerz and Scribez are passionate about using art to reach people during times of chaos and crisis. They do this through community workshops in collaboration with other partner organisations as well as events and poetry groups. They want to still create safe spaces for people to express themselves during this time. Please fill in the survey linked below to receive more information. 
Past events and activities:
Word Up Project – March 2020
Pupil Referral Unit workshops
Musician at London Barberhood – 3rd May 2019
Spoken word street performances on 4th and 5th May 2019
Community Workshop at BAC 4th May 1-3pm 2019
Photographer at London Barberhood – 10th May2019
Exhibition/Showcase at Fresh Ground London 10th May 2019
Spoken Word at Clean Cuts – 17th May 2019
Jemilea and Kay also commissioned artists to draw images of barbershops/hairdressers which was exhibited on the 10th May at the Showcase and also in Tooting Market  alongside photography and spoken word.
For more information on the events above contact:
Jemilea: info@writerznscribez.com or Kay: kayrufai@universouldbrand.com