Research Methods in School Education (RISE)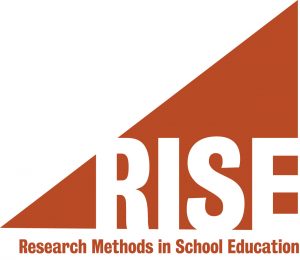 RISE (Research methods In School Education) is funded by King's Widening Participation and was established in 2016 as a collaboration between researchers from HERON and The REACH (Resilience, Ethnicity and AdolesCent mental Health) Study. RISE aims to engage young people on the topic of health inequalities, deliver research methods training and inspire young people to think critically about local community health. By creatively engaging local secondary school and sixth form students currently underrepresented on KCL undergraduate psychology and other health-related programmes, including nursing and medicine, the project also aims to encourage young people to stay in education and develop a career in science and health-related professions. Using a Youth Participatory Action Research (YPAR) framework, students from the RISE pilot course contributed to co-producing and improving the intervention so that an effective learning experience could be rolled out more widely in secondary schools and colleges. Please follow the link below to our paper describing and evaluating the process of co-producing RISE using a YPAR approach and the key learning points derived from this process.
Involving young people through co-production and widening participation approaches: Reflections from school-based engagement
January-February: RISE are holding a 4-week course with Year 9 Psychology students at Harris Girls' Academy East Dulwich. The course aims to build on the students' existing knowledge of psychological research by providing illustrative examples of how to apply research methods to real data, relevant to their community.
April-June: In the summer term, we are running a 7-week RISE course with A-Level Psychology students at St-Martin-in-the-Field High School for Girls. Students will receive in-depth research methods training and, at the end of the course, they will have the opportunity to design and present their own research study at a half-day Psychological Research Conference held at the school.
What the students say....